Superpower #1
X-Ray-Vision for Your Customers 👓
In the future, you can easily look through your customers and prospects: Echobot automatically provides you with business relevant information, the right contacts and the perfect conversation starter. Kickstart your sales!
Superpower #2
A Radar System for Your Target Markets 📡
Lean back and keep the data flowing: The Echobot radar system delivers your target markets to you on a silver platter. Searching for information and contacts yourself is a thing of the past. The radar system informs you immediately about an exciting sales opportunity – all you have to do is convert them.
Superpower #3
The AI Boost Lands Your Dream Customer 🚀
Artificial intelligence in sales? Of course! In the future, you won't have to filter for your target customers yourself – the AI already shows you similar companies to your existing customers. Based on intelligent match scores, the AI boost determines your dream customers for you. Sales has never been easier!
Superpower #4
A Sidekick to Maximize Your Performance 🤖
Your intelligent assistant for your sales and marketing is here! Echobot is your partner in crime! The AI boost makes suggestions when to contact which customer and reminds you of your to-dos. It also classifies incoming leads automatically and keeps your CRM up-to-date. Supercharge your sales effectiveness!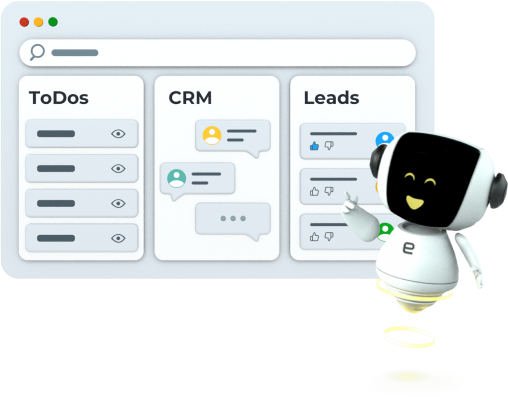 Start into the Future with Echobot
Activate Your Superpowers for Sales & Marketing Now!

With Echobot TARGET 2.0 we have come a big step closer to our vision. Become a part of our vision and give your team superpowers.
Register now for the launch of our brand new cloud software TARGET 2.0 and convince yourself!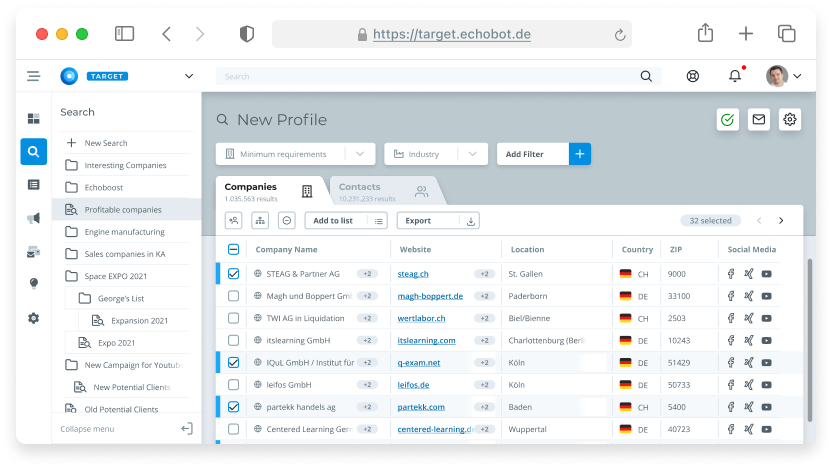 Still have questions?
We will gladly answer them by telephone and without obligation: