How P3Konzept Won Two Key Accounts in Just
a Few Weeks
Success Story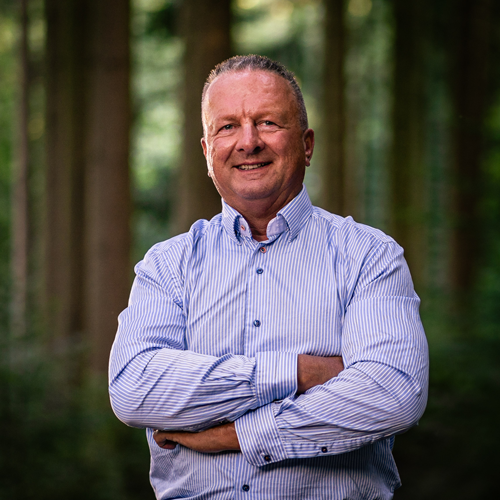 Abstract
Anyone who does not want to have to deal with PLC programming, project planning and project management themselves can instead rely on an all-round service by P3Konzept. The start-up coordinates a variety of trades in their mechanical and plant engineering projects, all tied up into one service package. This enormously reduces the organizational overhead that many of their customers would otherwise put into electrical planning.
Even though we have not long called P3Konzept a customer of ours, the Offenburg-based company have already achieved big successes with the help of our Sales Intelligence Platform. Our Cloud Software already helped P3Konzept to land two big clients!
The Challenge: What to Do When Cold Calling Fails at Reception
Who doesn't know the situation? You find a company that fits into your target audience perfectly and which you want to acquire as a customer. However, you can only find the general service number and can only reach the reception. In turn, they dismiss you in a friendly but firm manner without you having been able to pitch your product to the right people. Ring any bells?
P3Konzept was experiencing the same problem. The entrepreneurial company (or Unternehmergesellschaft) was previously working with address providers who often provided outdated or inadequate data which was unusable for the most part of B2B telesales. Poor data quality, low success rates and even having to accept scatter loss caused huge frustration. And so, they began an independent search for a more intelligent alternative.
The Solution: Better B2B Business Data at the Touch of a Button
Since using our Sales Intelligence platform, P3Konzept aquires new customers faster and easier than before. Their sales team is now no longer stuck with a company's general email addresses or central phone numbers. Now, they see the right email address or phone number of the desired person—if that information was found by our crawlers online.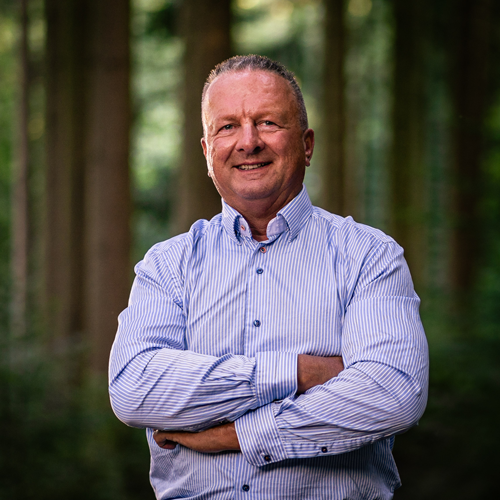 This doesn't just make their sales more immediate and efficient, but it also makes the approach more personal. When P3Konzept finds interesting companies with the help of our sales intelligence platform, they usually then go on to look at the companies individually.
The team can then see an overview of all the importan key facts, whether its key financial information like turnover and profit, number of employees or current news. Afterwards, P3Konzept is able to expertly judge whether acquisition is worthwhile or not.
Example Company Profile in Echobot
Example of Key Financials in Echobot
Dissatisfaction with poor data quality is now a thing of the past. Scatter losses, time-consuming research and gaps in market monitoring are reduced. The highlight? Thanks to Echobot, P3Konzept has been able to win two major clients who will also guarantee a workload in the coming years—all this after only a few weeks of using our Sales Intelligence Platform!
Conclusion: Completely Satisfied with Echobot
Better data quality, efficient customer acquisition and all out in sales? Thanks to Echobot, this is now a reality for P3Konzept. The entrepreneurial company from Offenburg doesn't just use Echobot for prospecting, market observation and B2B lead generation, but also uses our smart software to thoroughly vet target companies. That's how you acquire exactly the right potential customers!
P3Konzept represents another valued customer, who, thanks to our cloud software, has been successful in boosting new client acquisition and demonstrably raising turnover. We are really pleased that our product was able to contribute towards the acquisition of two major clients—there's no greater praise than that! We wish P3Konzept continued success for the future.
About P3Konzept
P3 Konzept UG is an entrepreneurial company (Unternehmergesellschaft) which provides knowledge and skills for programming, project planning and management for projects in the engineering and plant construction sectors, all from a single source. This is done through individual PLC programming, program simplification and structuring through an individual standardization procedure, electrical design and robot programming. Furthermore, P3Konzept takes care of project management for clients, therefore managing the interplay between various trades. This way, P3Konzept helps to better meet schedules, allowing the client to concentrate more easily on other tasks.
About Echobot
Echobot is a leading provider of Cloud Software for Sales & Marketing Intelligence for European markets. More than 1,500 companies of all sizes and from all industries trust Echobot to improve their marketing and sales processes for the digital era. Using state-of-the-art technologies and algorithms, Echobot automatically analyzes publicly available news channels, databases, company websites, social media networks, trade registers as well as current financial information. Echobot delivers the most important information about your desired customers in the blink of an eye and of course, is completely GDPR-compliant.