How does Echobot work?
AI-powered business-relevant Information
How does Echobot work?
AI-powered business-relevant Information
The foundation for the Echobot tools MONITORING, DATACARE, TARGET and CONNECT is the Echobot Data Cloud. The data cloud is an enourmous data storage that has stored over 10 billion pieces of content thus far. But unlike a database, the Echobot Data Cloud is in flux and continues to grow automatically every single day.
Our crawlers continuously search and capture information from publicly available digital sources, databases, online media, registers, social networks, and corporate websites. This is how the content in the data cloud is always kept up to date.




The Echobot Data Cloud only stores raw data. In order to make this data accessible to businesses, it is processed in the Business Information Engine. Cutting-edge machine learning technologies analyze, classify and extract content from the data cloud to provide up-to-date business-relevant information.
This process creates new updates, risk signals, and sales opportunities. Addresses and contacts are automatically assigned to the correct company and our algorithms calculate attributes, signals and key financial figures and identify similar companies to support your sales department.

Company and Contact Recognition



Recognize similar Companies
The data and information is provided through the Cloud Software Toolbox, which contains tools that we specifically developed for usage in marketing and sales. Echobot customers use MONITORING, TARGET, CONNECT, and DATACARE to digitize and automate their business processes in all departments and gain an edge on the competition.
Use the Echobot API to automate your usage of our data: The web-based REST + JSON interface enables your customized systems to retrieve and process B2B data directly via Echobot.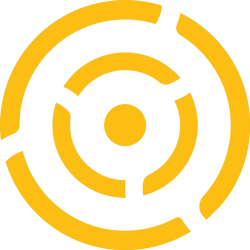 More Information about Echobot
More Information about Echobot